2021 speakers will be added to this page as they are confirmed, so check back!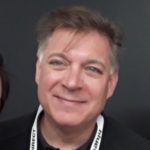 Bob Burdenski

Bob Burdenski is an internationally-recognized annual and regular giving programs consultant for schools, colleges and universities. He is a prolific writer and published author, often appearing in CURRENTS Magazine, the member magazine of the Council for the Advancement and the Support of Education (CASE). Bob is the author of three CASE books: Innovations in Annual Giving: Ten Departures That Worked, which presents ten U.S. case histories of advanced annual giving strategies; More Innovations in Annual Giving, Ten Global Departures That Worked, which features case histories from institutions around the world; and a new CASE book, Online Innovations in Annual and Regular Giving, Ten Dozen Departures That Worked. In 2013, Innovations in Annual Giving was published by Fudan University in Shanghai, becoming the first CASE book translated into Chinese.
Bob is a recipient of the CASE Crystal Apple Award for Lifetime Teaching Excellence as ranked by his audiences. He has educated (and entertained) at presentations throughout North America, Europe, Asia, and Australia, including numerous CASE Europe Annual and Regular Giving Conferences and Masterclasses. He presented CASE's first-ever annual giving training programs in India, Japan, Ireland, Singapore, Hong Kong, New Zealand and Australia, and he is also a frequent contributor to CASE's Online Speaker Series on the subject of annual and regular giving. This past year, Bob served for the third straight year as Chair of the CASE Institute for Senior Annual Giving Professionals, and was named a CASE Laureate for his years of volunteer service to the profession.
Since 2002, Bob has served as the moderator of FundList, the largest fundraising e-mail discussion listserv in the world, with nearly 4,000 development professional subscribers.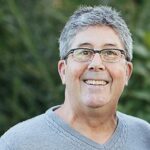 John Taylor

John Taylor is Principal of John H. Taylor Consulting, LLC. For nearly 5 years John served as Associate Vice Chancellor for Advancement Services, as well as Interim Campaign Manager during his last 18 months, at North Carolina State University. He holds a B.A. in Mass Communications and Socio-Political Change from Vanderbilt University, and a Certificate in Nonprofit Management from Duke University. John has also served as Vice President for Research and Data Services at CASE – a position he held from its inception in late 2002. Prior to that he was the Director of Alumni & Development Records at Duke University for nearly 15 years.
John formed one of the largest advancement-related listservs in the world, FundSvcs, now with over 3,600 subscribers. He has spoken at hundreds of conferences across the country and received the CASE Crystal Apple Award for Outstanding Teaching. He is the Founder and Former President of the Association of Advancement Services Professionals. John received the AASP Jonathan Lindsey Lifetime Achievement Award in 2012. He resides in Durham, NC, with his wife and children.
Brittany N. Shaff, bCRE
Brittany Shaff is a proud native of Southern California and is the Assistant Vice President, Digital Engagement + Philanthropic Giving at University of Miami. In her role, she oversees philanthropic giving and digital engagement initiatives for the University and the University of Miami Health System. With an extensive background in analytics and digital marketing, Brittany has spent the last fourteen years utilizing search engine marketing, social listening tools, and predictive analytics to augment engagement and giving experiences for constituents. Brittany has held various roles for SaaS companies, independent schools, and higher education, as well as medical development. Before working at the University of Miami, Brittany held positions at Johns Hopkins University and Medicine, Towson University, and Santa Clara University. She resides in Coral Gables, Florida.
Monica Alejandre
Monica Alejandre is the associate vice president of advancement services and operations at California State University, San Bernardino. She oversees gift processing, records management, donor relations, constituent research and advancement operations that includes budget, human resources, and a $40 million endowment. She manages the daily gift financial transactions, including audit and reconciliation while ensuring compliance with gift accounting policies. Monica also serves as secretary of the CSUSB Philanthropic Foundation. Previously she served as the director for advancement operations for the University Advancement division and oversaw a $5.5 million budget in addition to scholarship management of over 200 endowed and expendable scholarships. Monica has worked in advancement for over 13 years and has a long career in fiscal responsibility. She has identified and implemented best practices and efficiencies in fund reporting and endowment management with positive results. She is a strong advocate for donor transparency and works tireless to ensure donors know the impact of their gift. Monica holds a bachelor's degree in business administration and a master's degree in public administration from CSUSB and is currently a doctoral student in the educational leadership program at CSUSB. Her area of research is focused on Latino alumni philanthropy.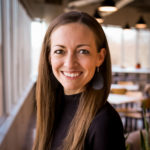 Tessa Burke
Tessa Burke has been spent the past 15 years working in higher education and secondary education, with a focus on marketing, communications, alumni relations, enrollment, and institutional advancement. Before joining iModules, Tessa was the web content manager for two private college preparatory schools in the Chicagoland area. She received her BA from Saint Xavier University and earned an MA in Communications from DePaul University. When she's not hard at work, Tessa can be found spending time with friends and family or running countless miles along the Lake Michigan shoreline.
Terri Carlos
Terri Carlos is one of the founders of the Meeting of the Minds Conference and is the Director of Philanthropy for Student Affairs and interim director for the College of Natural Science at California State University, San Bernardino. In her role, she is the chief fundraiser for the university's campus-wide priorities including the EOP Renaissance Scholars, the Veterans Success Center, the Obershaw DEN Food Pantry, Undocumented Student Success Center and other student success initiatives. Prior to her appointment, she served as the university's Director of Annual Giving since April 1999, overseeing the entire annual giving program, including the annual Faculty Staff Campaign. During her tenure, Terri has raised more than $11.7 million in gifts and pledges, including $5.7 million in planned gifts and several scholarship endowments. She served as a Vice Chair for the 2020 CASE District VII Connect West conference, and she served CASE DVII as a board member from 2019-2020 and 2007-2011; notably as program co-chair for the 2009 conference held in San Francisco and as Conference Chair for 2011 in Los Angeles. She currently serves as the Vice-Chair of the San Bernardino Diocesan Education and Welfare Corporate Board of Directors and is a member of the Aquinas High School President's Advisory Committee, Finance committee as well as the Strategic Planning cabinet. She and her husband Jorge live in San Bernardino with their daughter, Elle.
Rachel Cleary
Rachel Cleary is Sales Manager at GetThru, where she provides strategic support to GetThru's education clients. Rachel's background is in higher education fundraising, and she's led annual giving programs at The New School and the Cal Alumni Association, UC Berkeley.
Diana Colmenares Vélez
Diana Colmenares Vélez is joining us from Colombia, where she is Director of Development and Community Affairs at Colegio Nueva Granada. She is in charge of the creation and execution of the $30 million Building CNG's Future Fundraising Campaign, with a Master Plan that includes seven building projects and three phases.

Laurent (Lo) De Janvry
Laurent "Lo" de Janvry has been in higher education marketing and development for over a decade and is a perennially-popular speaker at the Meeting of the Minds. He serves as Assistant Dean of College Relations & Development at the UC Berkeley College of Chemistry. Previously, as the Director of Strategic and Direct Marketing Services at UC Berkeley, he grew the university's annual giving department to provide direct response marketing, market research, and data mining-modeling services campus-wide. Lo has presented at numerous regional, national, and international conferences, and consulted universities on the utilization of market research and data mining-modeling to enhance their marketing, development, and alumni relations programs. Lo has his undergraduate degree in Economics from the University of California at Berkeley, and his MBA from the University of Southern California Marshall School of Business. Before entering higher education, he worked in the private sector in marketing, brand strategy, and operational consulting for Arthur Andersen, Mars & Company, Del Monte Foods, and Prophet Brand Strategy.
Rodger Devine
Rodger Devine is the Senior Executive Director of Business Intelligence for USC Dornsife College of Letters, Arts and Sciences, including USC Shoah Foundation, at the University of Southern California. Rodger oversees data analytics, information strategy, advancement operations, data administration, prospect development and leadership annual giving programs. Prior to joining USC, Rodger served as the Director of Information, Analytics and Annual Giving at the Michigan Ross School of Business, where he managed information, analysis, reporting and business processes related to development strategy, portfolio activity and goal attainment. Rodger brings over 15 years of experience in enterprise information systems, software engineering, IT operations, organizational development and cross-functional leadership. Rodger completed his graduate studies in information, analysis and retrieval at the University of Michigan, where he was a member of the Michigan Data Sciences team and co-founded the Student Organization for Information, Analysis, and Retrieval. In his spare time, Rodger speaks at various conferences, teaches machine learning workshops and volunteers in data projects that benefit non-profits such as the A2 Data Dive. Rodger is the author of Data Science for Fundraising: Build Data-Driven Solutions Using R.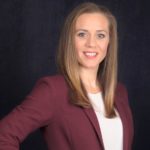 Natalie Graff
Natalie Graff serves as the Executive Director of Advancement Services for Cal Poly Pomona, overseeing their Prospect Research & Management, Donor Relations & Stewardship, and Gift Processing offices. With over 13 years of experience in higher education fundraising, as well as an MBA from Cal Poly Pomona, she and her team ensure that all members of the Bronco family have an exceptional philanthropic experience. In her free time, Natalie enjoys spending time with her husband, two cats, dog, and friends. She also enjoys thrift shopping and collecting vintage furniture.
Stormie Harless

Stormie Harless serves as the Associate Director of Digital Strategy & Annual Giving with the Ball State University Foundation. She has been with the University for four years and leads the digital efforts and serves as a project manager for One Ball State Day. Stormie serves on the board for the Boys & Girls Club, is extremely involved at her church, married to Michael, aunt to the best kids in the world, and dog mom to Yogi.
Torrey Hood
Torrey Hood is the Director of Annual Giving at the University of Nevada, Reno.


Full biography to come!
Andre Khachaturians
Andre Khachaturians is the Senior Director Annual Giving & Advancement Services, CSU Dominguez Hills. He has 15+ years of higher education development and philanthropy experience, specializing in comprehensive annual/individual giving programs and advancement services operations. As the chief compliance director for philanthropic gifts, Andre oversees numerous policies, procedures, and protocols for gift acceptance and is responsible for the university's alumni and donor database. Additionally, Andre coordinates the operational activities of the university's philanthropic foundation, a separate 501(c)(3) organization. A proud double alumni of the California State University (CSU) system, Andre holds a master's in public administration from CSU Dominguez Hills and a BS in business administration from Cal State LA. Andre and his wife Maria (also a double CSU alumna) recently rescued a German Shepherd and regularly attended 80's hair band concerts pre-COVID and plan a summer of concerts after the pandemic is over.
Jessica Schrider LaBorde

Jessica Schrider La Borde is the Assistant Vice Chancellor of Advancement Services at the University of California, Davis. She and her team develop and provide advancement services solutions with the front-line fundraiser in mind. With nearly 25 years of experience in corporate sales, political and nonprofit fundraising, and philanthropy operations, Jessica is passionate about improving both internal and external processes to drive a leaner and more efficient business while supporting UC Davis' philanthropic goals and priorities. She serves on the Board of Directors for the Association of Advancement Services Professionals (AASP) and is active with CASE as both a speaker and an awards judge for Advancement Services Programs. Jessica recently completed an Executive MBA program and holds two bachelor's degrees – one in mass communications and a second in English literature from Appalachian State University. When not fearlessly leading her team to new professional heights, Jessica takes pleasure at home and abroad by gardening with her tween twins; supporting farm-to-fork initiatives; and sampling family-owned wineries and microbreweries with her charming husband. She is also a voracious reader who enjoys cat napping between chapters nearly as much as turning pages.
Jennifer Liu-Cooper

Jennifer Liu-Cooper, is the Director of West Coast Client Support for DonorSearch.  Jennifer has 20+ years of experience in fundraising operations and her areas of expertise include prospect development (research, analysis, tracking & management); business process assessment and re-design; system implementation & management; and gift and record management.  She has helped clients meet changing business requirements in applying business best practices within the unique context of each organization. Jennifer has overseen fundraising operations at the University of Delaware and Vanderbilt University, and directed prospect development at the University of Oregon Foundation. Currently, she serves as Secretary of the AASP Board and has been a featured speaker for CASE, APRA, and AASP.
Shalonda F. Martin
Shalonda Martin is the Senior Director, Data Integrity, at the University of Southern California. Shalonda is a data integrity, organizational development, DEI, and leadership professional with over 18 years of experience. In her career, she has led teams at Pepperdine University, UCLA, and now USC. She specializes in developing data quality programs, curating and designing DEI content, leading professional and organizational development efforts, implementing data management strategies, identifying opportunities for system optimization, troubleshooting operational issues, and implementing better practices. In addition to her role as Sr. Director of Data Integrity at USC, she serves as the University Advancement DEI Council's co-chair. She is also a member of the data privacy council for USC. Additionally, she is the founder of Shalonda Martin Coaching and Consulting, where she provides career and executive leadership coaching and consulting services for leadership and organizational development. Shalonda has a BS in Intercultural Communications and an MS in Management and leadership from Pepperdine University. She is currently working on her EdD in Organizational Change and Leadership at USC.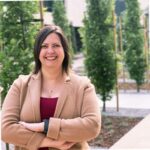 Eliza Lazar McNulty
Eliza McNulty is the Director of Donor Relations at Stanford University, and is a past president of the Association of Donor Relations Professionals.
Sarah Nash
Sarah Nash is Advancement Communications Manager at Mills College.


Full biography to come!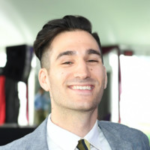 Seth Newman
Seth served as the Associate Director of the Fordham Fund for three years, overseeing the planning, implementation, and success of many crowdfunding campaigns designed to increase participation and reach Annual Giving goals. He currently serves as a Partner Success Manager at GiveCampus where he leverages his experience to help educational institutions deepen engagement and bring in more dollars and donors through online giving and volunteer management. Seth holds a BA from Binghamton University and an MA from Fordham University, and currently lives in San Francisco.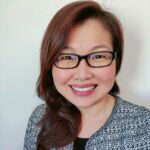 Valerie Nguyen
Valerie is currently the Director of Advancement Services in University Advancement at California State University, Dominguez Hills. She has 18+ years of experience in higher education advancement services. She manages the daily operations of Advancement Services team including gift processing, database management, prospect management and tracking system (PMATS), online giving site development and maintenance for the university, financial accounting services, technological & training support, and other related functions. She serves on various campus-wide committees and partners with internal and external entities to anticipate needs and provide detailed targeted analytical needs that influence and support fundraising strategies and priorities. Valerie has a Bachelor of Science degree in Computer Science with System Programming concentration from CSU Fullerton. She completed the Leadership Development Program at CSU Fullerton in 2010-2011. She also has a certificate in Healthcare Information Technology. She resides in Westminster, CA, with her husband and their 2 children. Her philosophy: ALWAYS REMAIN A STUDENT of industry, system, and people.
Christina Nichols, CFRE, bCRE-Pro
Christina Nichols has a passion for making the world a better place for all and loves a good "why." After nearly two decades in non-profit and higher education fundraising, she has joined the team at Marketing Communication Resource, Inc. (MCR) to leverage her skills and experience on behalf of MCR clients. She was a first-generation college student who is fiercely committed to providing post-secondary education to those who choose it. She firmly believes that showcasing causes that are meaningful and connect with donors is important work.
Dan Noonan
Dan Noonan is the Vice President of Sales at BCG Connect, a full-service direct mail marketing company located outside of Boston. BCG Connect specializes in helping fundraising professionals at educational institutions, hospitals and nonprofit organizations develop and execute successful direct mail programs. Dan's mission is to help organizations use direct mail to improve their communication, enhance donor engagement and optimize campaign results by targeting the right people with an effective message.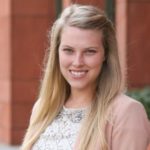 Emily Parris Sandler

Emily Parris Sandler is the Senior Director of Digital Philanthropy at City of Hope.

Full biography to come!

Maureen Procopio
Maureen is the Senior Director of Campaign Strategy and Institutional Benchmarking (CSIB) in University Advancement at the University of Oregon (UO). Working in prospect development, prospect management and analytics since 1998 while supporting several campaign efforts helped prepare Maureen for her current role studying institutional effectiveness and conducting best practice research. Her favorite part of the job is to connect with peers at institutions throughout the country researching various topics so that the UO team can learn from and apply new opportunities to achieve best practice. In addition to campaign strategy and benchmarking advancement organizations, Maureen is dedicated to diversity, equity, and inclusion in the field of advancement and higher education. She currently serves on the CASE District VIII Board of Directors as the chair of the opportunity and inclusion portfolio. Maureen resides in Eugene, Oregon, with her husband and daughter.
Perry Radford
Perry Radford is the Director of Leadership Annual Giving and the Scripps Fund at Scripps College.

Full biography to come!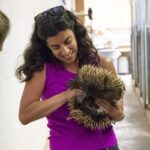 Robin Savoian
Robin Savoian is Associate Director Development, Annual Fund at the Los Angeles Zoo.

Full biography to come!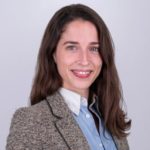 Rachel Spencer
Rachel is the Telefundraising Expert at VanillaSoft and works with 100+ universities on telephone-based campaigns. She is a true phonathon expert benefitting from a long and varied career in tele-fundraising. Over the last decade she has graduated from student caller, to professional tele-fundraiser, to phonathon manager and now phonathon advisor and consultant. In her present role at VanillaSoft she works closely with more than 80 universities around the world on a wide variety of telephone-based campaigns.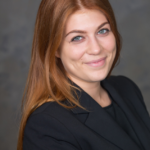 Taylor Stayton
Taylor Stayton has served as the Director of Crowdfunding, UCLA Spark, for the last 3 fiscal years and has grown the Bruin community's official crowdfunding program into the #1 most-given-to online giving site at UCLA. Previously, she led Annual Giving strategy exclusively for Student Affairs and Scholarships at UCLA as the Associate Director of Development. Prior to that, she helped to launch the University of Miami's crowdfunding program, CaneFunder, and also led development strategies for Young Alumni & Student Giving. Although she got her professional start in Major Gifts at the Miller School of Medicine, Taylor finds much more joy in getting strangers on the internet to fund the projects most meaningful to them at gifts under leadership level. She is pleased to make her return to Meeting of the Minds, and is Bob Burdenski's biggest fan.
Suzanne Stone
Suzanne serves as the Senior Director of Advancement Services for the University of San Diego. She has over 20 years of experience in higher education fundraising. Suzanne is responsible for overseeing Prospect Research & Management, Gift Processing and Demographic Data Entry and Retrieval. Suzanne received her BA and MA in International Relations from the University of San Diego.
Carter Stripp
Carter Stripp is Assistant Director, Caltech Fund and Parents Program at CalTech.


Full biography to come!
Sarah Sturm
Sarah Sturm joined the USC Dornsife College of Letters, Arts and Sciences in fall of 2017 as the Director of Alumni Relations. In this role, she has the distinct pleasure of engaging Dornsife alumni through regional events, professional development opportunities and welcoming Trojans back to campus for anything from a football game to a lecture by distinguished faculty. Prior to joining Dornsife, Sarah spent nine years working with community nonprofits in communications, program and project development.
Jonathan Thomas
Jonathan Thomas is the Senior Director of Annual Giving at Westmont College.


Full biography to come!
Meliza Trimidal
Meliza is a Research Analyst for the Department of Advancement Services for the University of San Diego (USD). She has been in prospect research since 2017 but has almost 10 years of experience conducting research in both academic and legal settings. As a Research Analyst for USD, Meliza conducts research and complex analysis on prospective donors and identifying new donor pipelines all while considering philanthropic patterns, tendencies, and relationships among individuals, corporations, and foundations. A part of these research analyses is performing effective data mining and visualization techniques using Excel to manage Directors of Development's portfolios. She is an undergraduate alumna and current MBA student at USD.
Michele Wanner
Michele Wanner is the Associate Vice President for University Advancement at Chapman University.

Full biography to come!
Laura Wensley
Laura Wensley is the Senior Director of Development and Alumni Relations at The Webb Schools.

Full biography to come!

Jonathan Van Oss
Jon Van Oss brings over 30 years of in-depth knowledge and hands-on experience gained from various senior data analytics and market research positions for organizations, such as the American Medical Association and World Vision. Jon has also served for more than 15 years as Vice President of Data Analytics at several advertising agencies that served a wide range of national and international non-profit organizations. He is nationally recognized for his insightful marketing and fundraising database analytics, decision-tree modeling, segmentation, testing and attrition strategies and analyses.