These were our rock star speakers in 2020.  Check back as we confirm our faculty for 2021.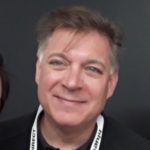 Bob Burdenski

Bob Burdenski is an internationally-recognized annual and regular giving programs consultant for schools, colleges and universities. He is a prolific writer and published author, often appearing in CURRENTS Magazine, the member magazine of the Council for the Advancement and the Support of Education (CASE). Bob is the author of three CASE books: Innovations in Annual Giving: Ten Departures That Worked, which presents ten U.S. case histories of advanced annual giving strategies; More Innovations in Annual Giving, Ten Global Departures That Worked, which features case histories from institutions around the world; and a new CASE book, Online Innovations in Annual and Regular Giving, Ten Dozen Departures That Worked. In 2013, Innovations in Annual Giving was published by Fudan University in Shanghai, becoming the first CASE book translated into Chinese.
Bob is a recipient of the CASE Crystal Apple Award for Lifetime Teaching Excellence as ranked by his audiences. He has educated (and entertained) at presentations throughout North America, Europe, Asia, and Australia, including numerous CASE Europe Annual and Regular Giving Conferences and Masterclasses. He presented CASE's first-ever annual giving training programs in India, Japan, Ireland, Singapore, Hong Kong, New Zealand and Australia, and he is also a frequent contributor to CASE's Online Speaker Series on the subject of annual and regular giving. This past year, Bob served for the third straight year as Chair of the CASE Institute for Senior Annual Giving Professionals, and was named a CASE Laureate for his years of volunteer service to the profession.
Since 2002, Bob has served as the moderator of FundList, the largest fundraising e-mail discussion listserv in the world, with nearly 4,000 development professional subscribers.
John Taylor

John Taylor is Principal of John H. Taylor Consulting, LLC. For nearly 5 years John served as Associate Vice Chancellor for Advancement Services, as well as Interim Campaign Manager during his last 18 months, at North Carolina State University. He holds a B.A. in Mass Communications and Socio-Political Change from Vanderbilt University, and a Certificate in Nonprofit Management from Duke University. John has also served as Vice President for Research and Data Services at CASE – a position he held from its inception in late 2002. Prior to that he was the Director of Alumni & Development Records at Duke University for nearly 15 years.
John formed one of the largest advancement-related listservs in the world, FundSvcs, now with over 3,600 subscribers. He has spoken at hundreds of conferences across the country and received the CASE Crystal Apple Award for Outstanding Teaching. He is the Founder and Former President of the Association of Advancement Services Professionals. John received the AASP Jonathan Lindsey Lifetime Achievement Award in 2012. He resides in Durham, NC, with his wife and children.
JD Beebe

JD Beebe is the co-Founder and CEO of ThankView. Originally designed to help him and his wife thank their wedding guests with personalized videos, ThankView quickly evolved to a stewardship platform embraced by over 600 universities, non-profits, hospitals and beyond. JD regularly presents at CASE, ADRP, AFP and other fundraising conferences and is honored to be presenting here. He loves his team, his wife, his dog Smokey, and a great number of other people and things, all of which he's more than happy to chat about – swing by the ThankView booth and say hello!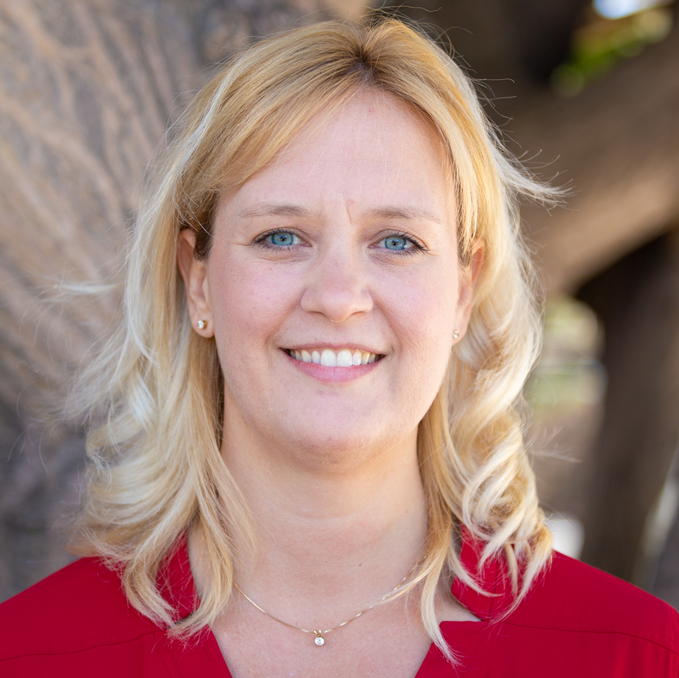 Erika Bernal
Erika Bernal is the Senior Executive Director for Development Operations at University of California, Riverside. Erika earned her BA in English literature from Pomona College and her MBA in strategy and leadership from the Drucker School at Claremont Graduate University. She has served in development, operations and stewardship roles in a variety of Southern California higher education and healthcare institutions for the past 17 years. In her current role, she is inspired to seek out strategic intersections between annual giving, constituent research and donor relations programming and planning. Curious about the noticeable trend changes in philanthropy, she believes in the importance of innovation and bringing opportunities to donors using inspired story-telling. As a volunteer, Erika served as an executive officer and board member of the Association of Donor Relations Professionals (ADRP) from 2009-2014. She also shared her time as a board member for Shoes That Fit, a Claremont nonprofit committed to providing new shoes to children in need.
Joe Boeke
Joe Boeke is Executive Director for Advancement Information Services at the California Institute of Technology. A Chicago boy who grew up outside of Pittsburgh, he left his Midwest roots for university in California. After commencement, his nomadic career in higher education has taken him from California to Massachusetts, through Pennsylvania and Wisconsin. After nearly ten years on the "right" coast, he returned to Southern California in 2004 and currently work as Executive Director for Advancement Information Services at the California Institute of Technology.
In addition to work pursuits, he has volunteered time as a youth baseball coach, Boy Scout leader, and as a board member and president of Crescenta Valley Little League. His interests are varied and include baseball, sailing, history, hiking, my dog, and reading. Currently, he lives in the foothills of Southern California with his children.
Tessa Burke
Tessa Burke has been spent the past 15 years working in higher education and secondary education, with a focus on marketing, communications, alumni relations, enrollment, and institutional advancement. Before joining iModules, Tessa was the web content manager for two private college preparatory schools in the Chicagoland area. She received her BA from Saint Xavier University and earned an MA in Communications from DePaul University. When she's not hard at work, Tessa can be found spending time with friends and family or running countless miles along the Lake Michigan shoreline.
Terri Carlos
Terri Carlos is one of the founders of the Meeting of the Minds Conference and is Director of Development, University Initiatives at CSU San Bernardino. In addition to her tenure with the Meeting of the Minds, she is a long-serving CASE volunteer as a member of the CASE District 7 Board of Directors, and she will chair the 2021 CASE District 7 Conference.
Rachel Cleary
Rachel Cleary is Sales Manager at GetThru, where she provides strategic support to GetThru's education clients. Rachel's background is in higher education fundraising, and she's led annual giving programs at The New School and the Cal Alumni Association, UC Berkeley.
Nathan Chappell
Nathan Chappell serves as President of Futurus Group, a firm dedicated to cracking the code on gratitude through big data and artificial intelligence. A 20-year veteran in the nonprofit sector and serial entrepreneur, Nathan presents frequently on the intersection between big data, artificial intelligence, and gratitude. In 2018, Nathan presented the first TEDx on the topic of artificial intelligence and the future of generosity. In 2019 Nathan was named one of the top 100 most influential people in Philanthropy.
Nathan has directly led fundraising teams that have generated more than $1 billion through his prior roles, including Senior Vice President of Philanthropy at City of Hope, Assistant Vice Chancellor at UC San Diego and consultant with CCS Fundraising
Nathan holds a Masters in Nonprofit Administration from the University of Notre Dame, an MBA from the University of Redlands, a certificate in International Economics from the University of Cambridge and a certificate in Artificial Intelligence from MIT.

Nesha Crossman
Nesha Crossman is Senior Executive Director of Individual Giving at the University of California, Riverside, and current President of the Inland Empire Chapter of the Association of Fundraising Professionals. She's an old friend of the Meeting of the Minds and a one-time student caller and Director of the UCR Fund. (And proud UCR grad!) In between, she's served in positions including Chief Development Officer at Forest Home, Director of Development for Nuru International, and Assistant Vice President for Institutional Advancement at California Baptist University.


Laurent (Lo) De Janvry
Laurent "Lo" de Janvry has been in higher education marketing and development for over a decade. He serves as Assistant Dean of College Relations & Development at the UC Berkeley College of Chemistry. Previously, as the Director of Strategic and Direct Marketing Services at UC Berkeley, he grew the university's annual giving department to provide direct response marketing, market research, and data mining-modeling services campus-wide. Lo has presented at numerous regional, national, and international conferences, and consulted universities on the utilization of market research and data mining-modeling to enhance their marketing, development, and alumni relations programs. Lo has his undergraduate degree in Economics from the University of California at Berkeley, and his MBA from the University of Southern California Marshall School of Business. Before entering higher education, he worked in the private sector in marketing, brand strategy, and operational consulting for Arthur Andersen, Mars & Company, Del Monte Foods, and Prophet Brand Strategy.
Dan Ettinger
Dan Ettinger is the Director of Business Development for GiveCampus. Dan holds an MBA from the Tuck School at Dartmouth and a BA from Macalester College. Before joining GiveCampus, Dan was a Senior Engagement Manager at Opower, a Senior Vendor Manager at Amazon.com, and worked in nonprofit fundraising and marketing for seven years for two inspiring youth development organizations. He also serves as a lead class agent for both his undergraduate college and his business school.
Nadine Francis
Nadine Francis is the Senior Director of Advancement Services and Information Systems at Pomona College. A graduate of Scripps College with a BA in Studio Art and the University of Redlands where she received an MBA with an emphasis on information systems, Nadine has worked in non-profits and education for nearly twenty years. She's been a jack of all trades: major gift fundraiser, associate vice president responsible for capital campaign fundraising, advancement services guru, leader of alumni and parent programming, programmer and report writer, and resident donor relations expert. Although Nadine's true passion lies in all things tech, she always says, "There's no better way to understand systems than to spend a day in a fundraiser's shoes." A Montana native, Nadine lived in Zimbabwe for four years in the early 90s and has been a Southern California transplant ever since. In her free time, you can find her with her nose in a book, heading out to the yoga studio, or preparing material for her weekly radio show at KSPC 88.7 FM or kspc.org.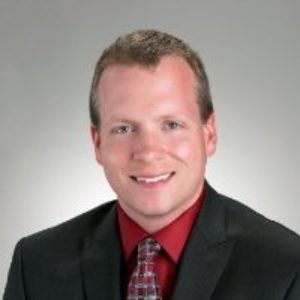 Brian Gawor
Brian Gawor serves as Vice President for Research at Ruffalo Noel Levitz. His focus is research and strategy and to help propel the fundraising results of clients. Brian has 20+ years of higher education experience in student affairs, enrollment management and development. He began his career directing the student ambassador phoning and campus tour programs at Knox College, his alma mater. His efforts supported the achievement of record enrollment at Knox which continues today. He then joined the college's $3 million Knox Fund and, with the help of Ruffalo Noel Levitz's on-site management, set an institutional record for alumni donors during a tough economy. Most recently, Brian served for four years as Director of Development for the College of Fine Arts at Illinois State University. He is currently completing a doctorate at Illinois State University, where he is studying higher education donors, fundraising and the experiences of student fundraisers.
Natalie Graff
Natalie Graff serves as the Executive Director of Advancement Services for Cal Poly Pomona, overseeing their Prospect Research & Management, Donor Relations & Stewardship, and Gift Processing offices. With over 13 years of experience in higher education fundraising, as well as an MBA from Cal Poly Pomona, she and her team ensure that all members of the Bronco family have an exceptional philanthropic experience. In her free time, Natalie enjoys spending time with her husband, two cats, dog, and friends. She also enjoys thrift shopping and collecting vintage furniture.
Michele Hicks
Michele Hicks is the Director for Gift and Data Services at UC Davis. Michele is responsible for overseeing database health and gift processing operations. She is also known as the Train Station Master – keeping the trains moving on time and on track through business process refinement. Prior to her current position, she held positions at UC Davis as the Operations Manager for Gift and Data Services, the dedicated programmer for UC Davis Annual and Special Gifts Program and the Director of Telephone Outreach. Prior to joining UC Davis, Michele spent over 10 years in Annual Giving at Illinois State University and Eastern Washington University. She holds a Master's degree in Public Administration and B.S. in Public Health Education from Eastern Washington University. When she's not serving as the Station Master at work, she's running around with her husband and 3 very active children. In her spare time, Michele enjoys her 6am gym time 5 days a week, crocheting and knitting, and enjoys preparing food and delicious treats for her family and friends.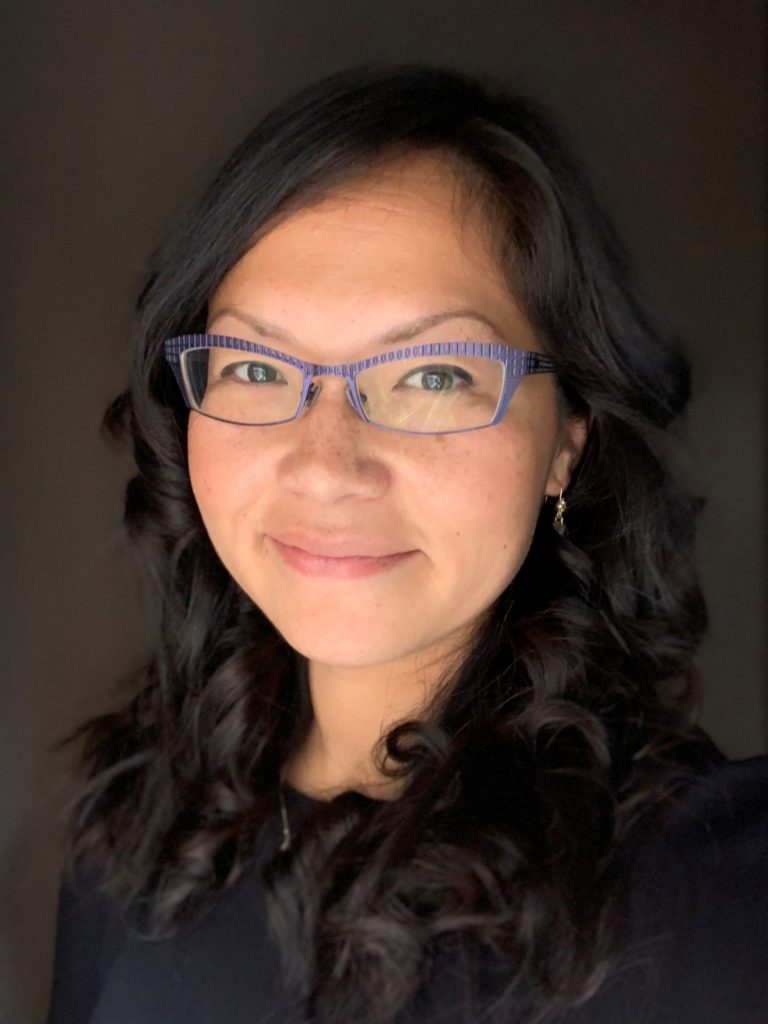 Veronica Hoglund
Veronica Hoglund is a Customer Service Manager for Advancement Services at UC Davis. During the four years she has served at UCD Development, Veronica has helped lead an international data cleanup project, brought cross- functional teams together to streamline processes for our annual Give Day event, and has continuously helped prioritize divisional projects all year long. Veronica has a heart of service and is committed to advocating for her customers and providing value in response to their business needs. In Veronica's spare time, she enjoys international travel, getting creative, sprucing up her fixer upper, and spending time with her husband, toddler and Great Dane/Pyrenees mix rescue. Veronica is an Advanced Certified Scrum Product Owner® and holds a BS from California State University, Sacramento.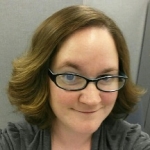 Natasha Kashefipour
Natasha Kashefipour is Director, Constituent Research & Development at University of California, Riverside. Natasha has worked in University Advancement at UC Riverside for 12 years, starting as an administrative assistant in the Office of Gift Planning and eventually transitioning to her current role, the Director of Constituent Research & Development. Natasha has helped to streamline prospect management, develop new processes for benchmarking and measuring ROI, and identify new sources of private gift support. She has supported collaborative projects and reporting, and frequently conducts training for development officers, having a strong background in technology driven solutions.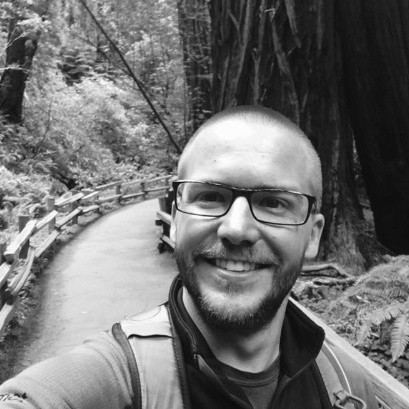 Ryan Lawrence
Ryan Lawrence is the Associate Director of Digital Philanthropy at the University of California, Berkeley where he oversees digital fundraising efforts within university development and alumni relations. Ryan manages the Berkeley Crowdfunding program, which raised half a million dollars from more than 4,200 donors last academic year. Additionally, Ryan is serving as a project manager for Big Give, Cal's annual fundraising 24-hour event. He also evaluates and tests new technologies to engage and solicit the Berkeley community and has recently implemented a texting program at Berkeley's call center and beyond. Ryan has been working for UC Berkeley since February 2016. Previously, he served as the Assistant Director of Web Fundraising at the University of Delaware, where he also received his bachelor's degree in English.
Kamalei Lee
Kamalei Lee is the Associate Director of Annual Giving at Pitzer College. She received a bachelor's degree in public relations from the University of La Verne with a background in communications, fundraising, digital media, organizational leadership and community outreach.
Mark Longo
Mark Longo is the director of strategic initiatives at the California Institute of Technology (Caltech). In this role, Mark collaborates with advancement and alumni relations stakeholders to plan, facilitate, and accomplish strategically identified, cross-functional projects and process improvements. Areas of focus include benchmarking, project management, and board meeting support. Previously, Mark was the deputy director of strategic development services at Georgetown University and he led the development operations teams at the National Geographic Society and the National Trust for Historic Preservation. Mark is a frequent presenter at CASE, AASP, APRA, Academic Impressions and other industry conferences. Mark earned a bachelor's degree in economics-finance from Bentley University and a master's degree in leadership from Georgetown University. Mark has also received a certificate in project management from Caltech and is a certified Prosci change management practitioner.
Dana Mathes
Dana Mathes is a Direct Marketing Writer/Editor, Advancement Communications at the University of California, San Francisco. A nonprofit marketing professional with more than 20 years' experience, she helps shape annual giving strategy and messaging for all four UCSF schools, UCSF Medical Center, and the UCSF Helen Diller Family Comprehensive Cancer Center. Prior to that, she served as the lead direct-mail writer at her alma mater, UC Berkeley, where she helped create a centralized direct marketing program that served nine schools and colleges, plus Cal Athletics. She was one of the key planners of Cal's first Big Give, an annual 24-hour giving day that raised more than $5 million from 7,300 gifts its first year. A California native, Dana now works remotely from her home in Colorado. She splits her free time between never-ending home improvement projects and exploring the mountains and rivers of the Rocky Mountain West with her fiancé, Jeff, and their dog, Baxter.
Amy McCoy
Amy McCoy is the Director of Annual Giving and Advancement Communications at Le Moyne College in Syracuse, NY. She has worked in Annual Giving with the College since 2011. She works to increase alumni participation and unrestricted giving by focusing annual giving operations on retaining, renewing and acquiring alumni donors. She heads up Annual Giving's multi-channel marketing strategies including direct mail programs, e-communications, digital and social media. Before joining Le Moyne College, she spent 12 years working with non-profits including WCNY-PBS, The Boys and Girls Club of Syracuse and The Hillel at Columbia University.
Dan Montplaisir
Dan Montplaisir serves as chief advancement officer and member of the President's Cabinet at Cal Poly Pomona. He also serves as the chief executive officer for the Cal Poly Pomona Philanthropic Foundation. His portfolio includes all units related to fundraising, strategic communications, alumni and parent programs, and campus events. Montplaisir came to Cal Poly Pomona with more than 25 years of higher education advancement experience at both public and private institutions. Throughout his career, Dan has focused on building accountability and transparent performance systems that allow campus leadership to recognize the impact of philanthropy. Prior to Cal Poly Pomona, Dan served the University of California Irvine, as Assistant Vice Chancellor for Development, overseeing the $1 billion "Shaping the Future" Campaign. Originally from Florida, Dan served as Vice President for Advancement at Embry-Riddle Aeronautical University where he led the successful completion of their first comprehensive campaign and worked with the Board of Trustees to unveil a national media campaign. Montplaisir earned a BA from the University of Central Florida and a Master's degree from Indiana Wesleyan University. He holds the professional credential of CFRE (Certified Fund Raising Executive) and is active in professional organizations that include CASE (Council for Advancement of Secondary Education) and AFP (Association of Fund Raising Professionals).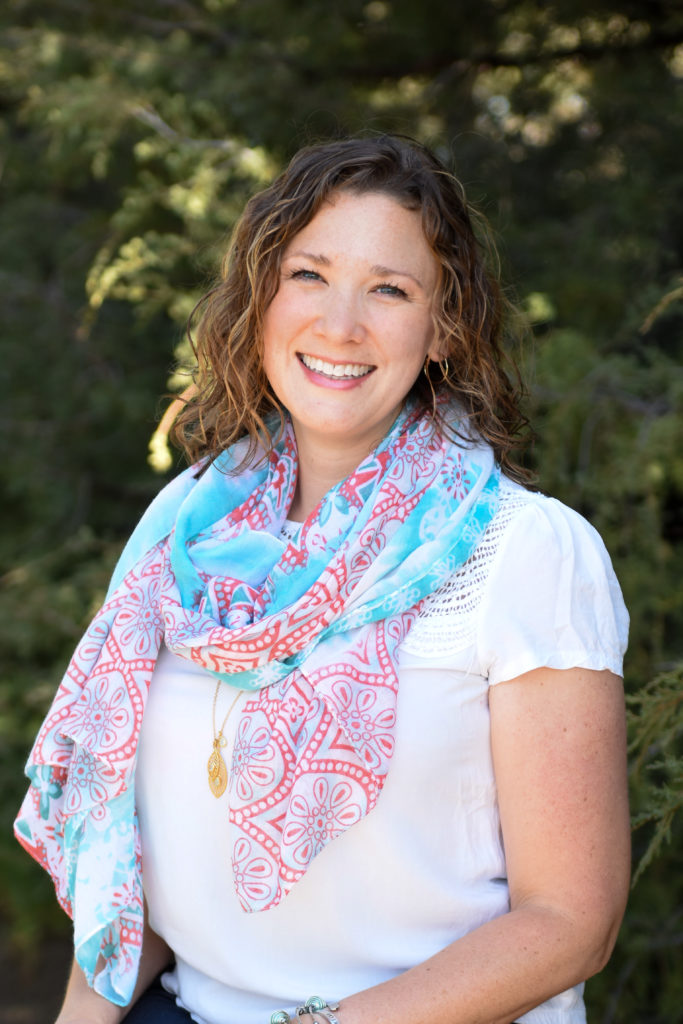 Christina Nichols, CFRE, bCRE-Pro
Christina Nichols has a passion for making the world a better place for all and loves a good "why." After nearly two decades in non-profit and higher education fundraising, she has joined the team at Marketing Communication Resource, Inc. (MCR) to leverage her skills and experience on behalf of MCR clients. She was a first-generation college student who is fiercely committed to providing post-secondary education to those who choose it. She firmly believes that showcasing causes that are meaningful and connect with donors is important work.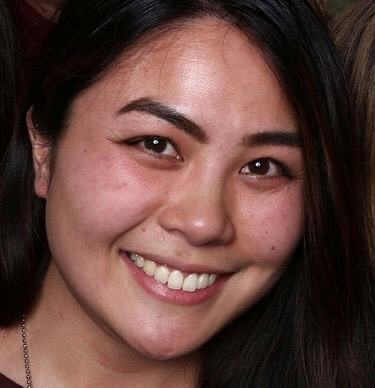 Elizabeth Phung
Elizabeth Phung is the Development Operations Manager at the ACLU of Northern California affiliate, where she oversees the fundraising operations and donor services unit for their Development Department. Elizabeth built the Northern California office's development operations team from the ground up, and has created a more centralized infrastructure within the fundraising program in order to handle the ACLU's expanding and increasingly complex needs around database management, finance reconciliation and audit, reporting and analytics, budget development and tracking, and various other administrative and operational needs of their fundraising program. Previously, Elizabeth was the Operations Manager at a global health organization, Muso, where she developed and implemented new global financial and fundraising database management systems for the United States and Mali, West Africa, offices. Elizabeth earned a bachelor's degree in Rhetoric from the University of California, Berkeley. In her spare time, Elizabeth likes to travel and cook.
Rachel Spencer
Rachel is the Telefundraising Expert at VanillaSoft and works with 100+ universities on telephone-based campaigns. She is a true phonathon expert benefitting from a long and varied career in tele-fundraising. Over the last decade she has graduated from student caller, to professional tele-fundraiser, to phonathon manager and now phonathon advisor and consultant. In her present role at VanillaSoft she works closely with more than 80 universities around the world on a wide variety of telephone-based campaigns.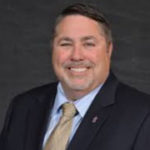 Kent Stanley
Kent Stanley is the Vice President for University Advancement at Minnesota State University, Mankato. He may be the only University Vice President in the nation to also be a two-time national Coach of the Year as a college basketball coach. His high energy, enthusiastic presentations have been a hit with both corporate and higher education audiences for a decade. He is a two-time National Coach of the Year award recipient leading the Oklahoma City University women's basketball team to consecutive national championships in 1999 and 2000. He has worked as a coach and consultant in over 30 countries helping national basketball teams prepare for major competitions including the FIBA European Championships and the Sydney Olympic Games. Kent grew up in a logging family in northern British Columbia, Canada, and is a first-generation college graduate. A multi-sport student athlete in college, Kent earned his B.A. from Trinity Western University (B.C.) and a graduate degree from Fresno State (CA). As a fund-raiser, Kent has been involved in several major comprehensive campaigns, and been personally involved in over $200M in successful donor solicitations including capital projects, annual funds, endowments, and scholarships. He has served as a member of the President's cabinet at three institutions. Kent has served in a variety of positions over a 30 year career in higher education. He has been a faculty member and department chair, worked in enrollment management, been a college coach and Athletic Director, as well as investing most of the last twenty years in development.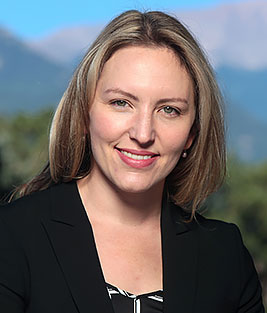 Kerry Brooke Steere
Kerry Brooke Steere is the Director of Annual Giving at Claremont McKenna College. For nearly five years, she led the Annual Giving team at Colorado College (CC) to a record 41.4% growth in alumni donors. Prior to CC, Kerry was a member of the "dream team" at Wellesley College which celebrated 53.4% overall alumni participation. She is a proud alumna of Skidmore College, where she earned a dual B.S. in Business Economics/Management, and Theater. Like any good liberal arts grad, Kerry has a variety of interests including performing, hiking with her husband, Kevin, and their Bernese Mountain Dog, listening to podcasts at the gym, and refining the perfect ask amount algorithm. She is thrilled to be a part of Meeting of the Minds in 2020.

Marisa Szem-Stafford, MS
Marisa Szem-Stafford is a high-energy executive who applies her 20 years of Training and Operational Management experience to coaching and developing leaders. Her professional background at companies like Hilton Hotels Corporation and HealthCare Partners gives her the business acumen to coach business leaders from various industries.
As a Senior Director of Learning and Talent Development for the Americas at Hilton Hotels Corporation, Marisa led an international team that supported the workforce needs for 50,000 team members. She facilitated training and development programs to enhance the ability of leaders to bring high-quality talent into the organization and manage and lead their teams. Accountable for performance management, Marisa led the creation and implementation of a new performance review process for 100,000 team members. She also created and implemented a talent development and succession management strategy to grow the future leaders of the organization internally which is still being used today. Marisa has been working and coaching for over fifteen years in a variety of companies such as HealthCare Partners, Participant Media, Riot Games, UCLA and California State University (including Cal Poly Pomona). She is certified in various assessment and development tools, including Emergenetics, Lominger's 360-degree feedback tool, and the Achieve Global Leadership curriculum. She is a highly effective facilitator who has created and presented development and team building curriculums for first-time managers to senior executives at fortune 500 companies.
Taylor Stayton
Taylor Stayton has served as the Director of Crowdfunding, UCLA Spark, for the last 3 fiscal years and has grown the Bruin community's official crowdfunding program into the #1 most-given-to online giving site at UCLA. Previously, she led Annual Giving strategy exclusively for Student Affairs and Scholarships at UCLA as the Associate Director of Development. Prior to that, she helped to launch the University of Miami's crowdfunding program, CaneFunder, and also led development strategies for Young Alumni & Student Giving. Although she got her professional start in Major Gifts at the Miller School of Medicine, Taylor finds much more joy in getting strangers on the internet to fund the projects most meaningful to them at gifts under leadership level. She is pleased to make her return to Meeting of the Minds, and is Bob Burdenski's biggest fan.
Rowann Tatco
Rowann Tatco is a Lead Business Intelligence Analyst for Advancement Services at the University of California Davis. Although she has been with UC Davis for just one year, Rowann has deftly applied her 23 years of high-tech industry experience to the development of numerous business-critical applications and workflow improvements. Prior to joining UC Davis, Rowann worked as a full-stack engineer for Intuit and as a technical team lead for the City of Sacramento. When not at work she enjoys scrapbooking, cross-stitching and baking (and/or watching baking shows) for her husband and two boys. Rowann holds a Bachelor of Science Degree in Computer Science from the University of the Philippines.

Jonathan Van Oss
Jon Van Oss brings over 30 years of in-depth knowledge and hands-on experience gained from various senior data analytics and market research positions for organizations, such as the American Medical Association and World Vision. Jon has also served for more than 15 years as Vice President of Data Analytics at several advertising agencies that served a wide range of national and international non-profit organizations. He is nationally recognized for his insightful marketing and fundraising database analytics, decision-tree modeling, segmentation, testing and attrition strategies and analyses.
Ray Watts
Raymond W. Watts, CSPG, is Associate Vice President for Development at Claremont McKenna College. Ray manages the Development team at the College, and oversees all College philanthropic outreach efforts, working closely with Trustees, the President and the Vice President for Advancement to achieve organizational goals. Before assuming the role of AVP at CMC, Ray served for 12 years as Senior Associate Vice President for Advancement and Senior Philanthropic Advisor at the University of Redlands, and previously served for 5 years as the University's Director of Development, overseeing the major gift fundraising for its historic Centennial Campaign. Prior to Redlands, Ray spent 7 years at his alma mater, Loyola Marymount University of Los Angeles, spending the last 4 years as Director of Annual and Special Campaigns. Prior to this role, Ray served as Director of University Relations Administration, overseeing special events, donor stewardship and worked closely with the Vice President of University Relations. Ray received a bachelor's degree in English literature from LMU and a master's degree in Business Administration from LMU with an emphasis in management. Ray received CFRE (Certified Fund Raising Executive) certification in 1999, CSPG (Certified Specialist in Planned Giving) certification in 2014 and has presented at multiple conferences on varying topics relating to development and management. He is also an adjunct faculty member in the School of Business at the University of Redlands, teaching classes on management, leadership and working with students on their capstone projects.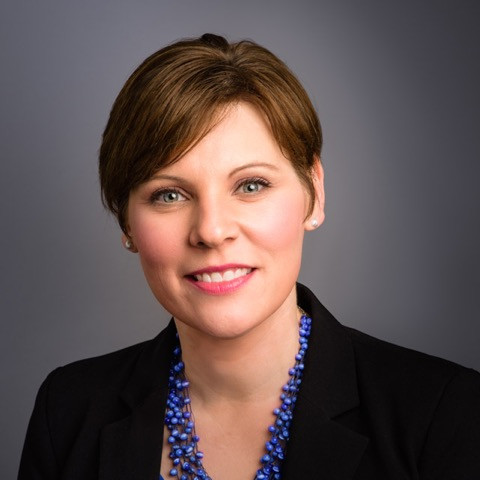 Lisa Wright
Lisa Wright is President and CEO of United Way of the Inland Valleys. Lisa was appointed President and CEO in March 2016. Riverside County has been Lisa's home for over fourteen years and she is committed to fighting for the education, financial stability and housing of every person in our community. As a dedicated local resident and advocate, she serves as a Board Member with the United Ways of California, as a member of the United Ways of California Public Policy Committee, as a Commissioner with Community Action Partnership, as the Vice Chair for the City of Moreno Valley Utilities Commission, as a member of the Greater Riverside Chamber Government Affairs Committee, as an Advisory Member of the California Baptist University Jabs School of Business, and as an Advisory Board Member and Treasurer for the Neighborhood Immigration Clinics (California Pacific United Methodist Church). Prior to joining United Way of the Inland Valleys, Lisa was the Executive Director of Philanthropy for Loma Linda University Health and Vice President of Development for two human service organizations in Southern California. She has a Bachelor of Science in Business / Accounting from the University of Arizona, and a Master's degree from Claremont School of Theology.